The latest in colorectal cancer care… from doctors, straight to patients!
Learn about the latest colorectal cancer treatment options and research, straight from the doctors themselves! Tune in for live educational Zoom sessions with oncologists, surgeons, radiologists, and researchers from leading cancer centers. Registration for COLONTOWN DocTalks is free and open to all colorectal patients and carepartners.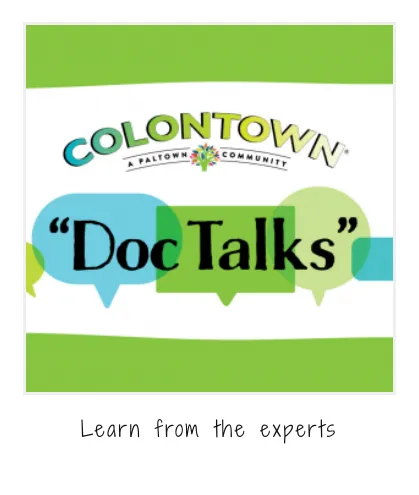 Miss a live talk? Catch up on recorded DocTalks at any time in our Lecture Hall, on COLONTOWN University! We have over 50 videos, covering everything from mutations to practical considerations.
Topics include:
CtDNA Testing for CRC
Immunotherapy
Clinical Trials
BRAF Talks
KRAS Talks
All Things Liver
The Conference Center: Research Roundups
Rectal Cancer
Anal Cancer
Practical Considerations