Empowered Patient Leaders Workshops
Become a community leader through COLONTOWN'S EPL Workshops
Ready to become more involved in the COLONTOWN community? Train to become a community leader for your networks (in and beyond COLONTOWN) at one of PALTOWN's Empowered Patient Leaders (EPL) Workshops. You'll learn best practices in community management, share experiences, and work together to develop solutions for the many issues that arise in conversations in COLONTOWN's 100+ neighborhoods.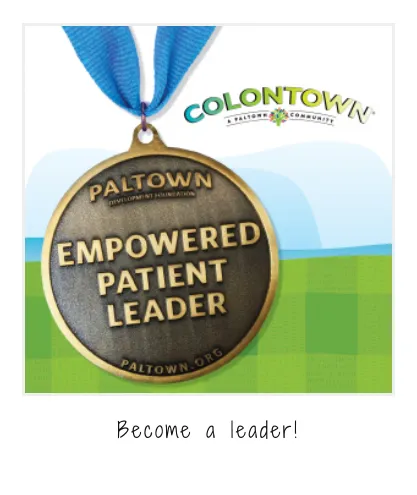 All COLONTOWN members — including patients, survivors, and carepartners — are eligible to apply for EPL Workshops. Workshops are offered both virtually and in-person, and are run by experienced community leaders, including alumni of previous Workshops. Guest faculty at EPL Workshops include representatives from advocacy organizations and prominent colorectal cancer doctors and researchers. 
Watch for announcements on COLONTOWN's Facebook page for the next application window. For questions about PALTOWN's EPL Workshops, email [email protected]. 
I was diagnosed with stage lllb colon cancer in May 2019. I was 36 and didn't know of anyone my age with this diagnosis. I had no family history and nothing genetic to explain why this happened to me. While in the hospital, I started searching for information and support groups. I came across COLONTOWN and joined. I instantly made connections with not only people that had young onset colorectal cancer, but local "townies" that quickly became some of my closest friends. I didn't feel alone and felt supported throughout my diagnosis and treatment.
After I finished chemo, I knew I wanted to give back. I did the first virtual Empowered Patient Leader training in July 2020. Soon after, I became the admin for 3RD LANE, then TOUGH CHICKS and NED BALLROOM. I also help moderate the Cleveland crew and help the fundraising team. After a year, I was asked to become an EPL Trainer. And now I am happy to be a Community Leader for the PATIENT PLAZA groups! All of this has been incredibly healing and helped give me my "why."
Shots from our EPL sessions
Thanks to our EPL Sponsor